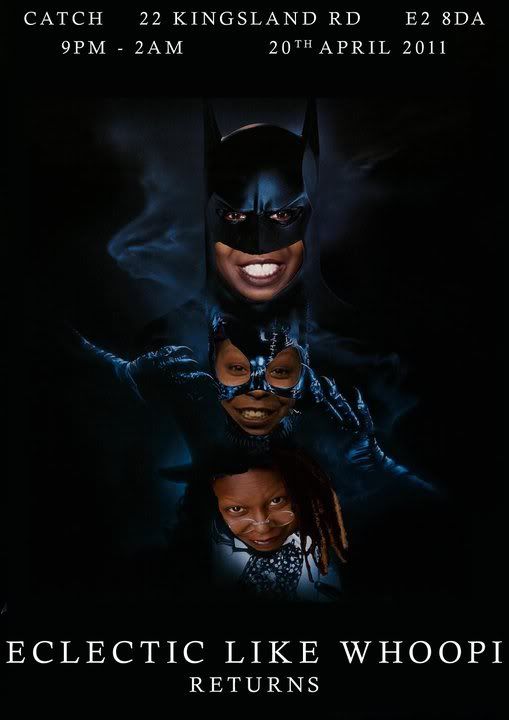 22 Kingsland Road
London
Friday 20/05/2011
21:00 - 02:00
FREE ENTRY
With our next Eclectic Like Whoopi proper not taking place until late July, we thought it was high time we slithered the old hag back on as a warm-up and so Whoopi will be popping into town this Friday for a little soiree in the depths of Catch. Eclectic Like Whoopi's finest DJs will be hosting the downstairs of the venue - the concept is the same, just in new surrounds.

When asked in Sister Act 2 what her favourite music is, our Whoopi replies in her lacquered tones: "My music taste is eclectic y'all." This was the inspiration for our club night.

You'll find no ridgid, repressive, music policy restrictions here; if your pallet stretches further than a single musical genre, then this night is aimed at you.

The amazing, the awful, the hilarious, the patriotic, the classic, the nostalgic, the festive - literally anything could be played.

We've only booked DJ's who are sure to be great fun and unpredictable in their musical choices - expect to hear the likes of... well anyone.